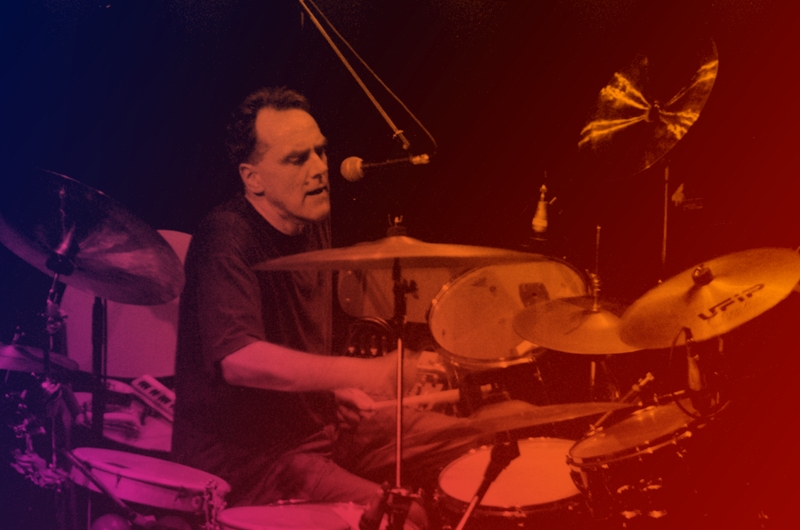 Charles Hayward presents Anonymous Bash
Golden Cabinet is ecstatic to being involved in this – 'Anonymous Bash' is a record that was conceived, recorded and produced at Islington Mill as part of the first Samarbeta music residency programthat features Charles Hayward of the seminal 70s experimental rock band This Heat. Further aural accompaniment comes courtesy from members of Gnod, Part Wild Horses Mane On Both Sides, Naked On Drugs, Locean, Terminal Cheesecake and 2 Koi Karp.
On this brief and short tour, the band will be performing tightly structured dub workouts that are anchored on deep bass with Hayward's taut and propulsive percussion work.
Each track continues to edge the group of players out of established borders and into unique parallel vistas. There is a real sense of danger in these re-constructed songs - from sudden dips in rhythm to the jarring use of synthetic textures, disquieting violin tones and gnarled guitar freak-outs.
DO NOT MISS OUT – once these events are gone, they're gone for good.
The Family Elan
Joining us on this highly epic journey will be The Family Elan whose unique take of blending mind warping folk, psychedelic trips and eastern influenced music mantras will be the perfect warm up and entree for this evening's soiree.
DJ cataclyst (DJ set)
Sonic depravity on the wheels of steel.
---