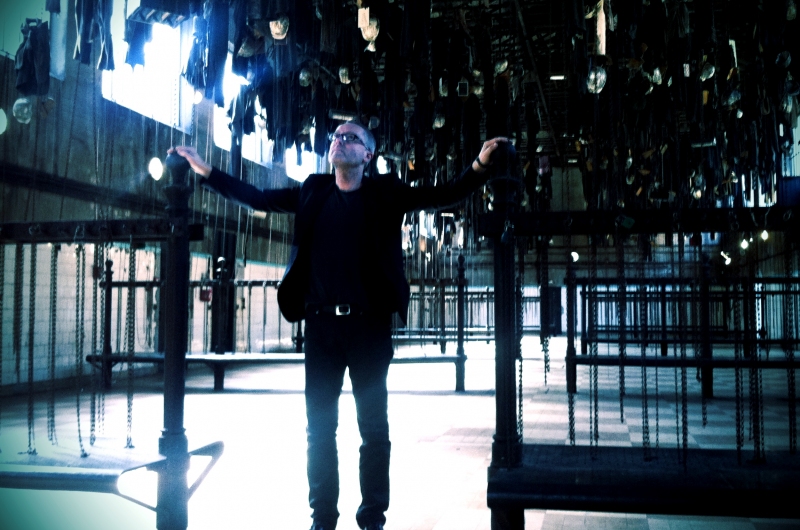 This is SOLD OUT
Cut Hands
For some, the name William Bennett will long be synonymous with the harsh noise and power electronic scenes via his previous band Whitehouse.
With Cut Hands the emphasis is now on utilising obscure African percussion elements in a free form workout with almost any other type of sound experimenting,
Cut Hands shift fully onto rhythm with an additional major influence being Bennett's love of and engagement with Haitian vaudou music, their involvement with physical and mental motion and the intense, hallucinatory states this can inflict upon the mind.
Cut Hands music has also featured in many films including Siberia: Krokodil Tears (2011), Inside Syria (2011), Kings Of Cannabis (2013) and Julien Temple's Glastonbury (2012).
Necro Deathmort
This London based duo are continuing to turn heads and are making a name for themselves across a variety of music genres and scenes.
Instilling a mechanised overkill of ferocious industrial drone that is finely entwined with their own unique dub infused electronic bleakness.
Filth ridden soundscapes jostle against the ambient hints of maligned trip-hop that is captured and let loose from their sonic bass heavy malevolence.
Prepare to be pummeled.
distractionrecords.bandcamp.com
Isnaj Dui
Standing awkwardly between neo-impressionism and electronica, Isnaj Dui conveys a minimal yet capturing sound using electronically manipulated flutes and homemade instruments.
---