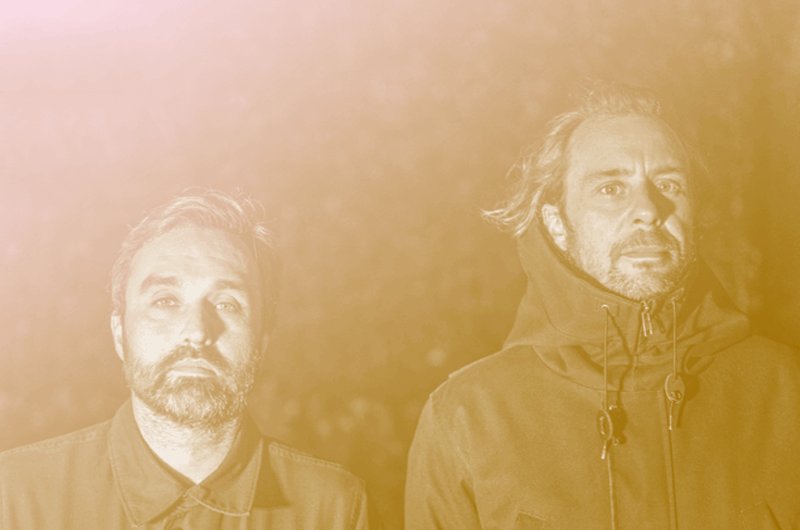 THIS EVENT HAS SOLD OUT. THERE WILL BE NO TICKETS ON THE DOOR. THANKS.
Demdike Stare
The Orgasmic Audio Visual OrgyTM begins in fine style, as we welcome the return of the mighty Demdike Stare to tear up the headline slot once again. They previously graced our stage back in February 2014, when they left a gasping audience reeling for more. Not ones to disappoint our legion of loyal followers, we thought we'd offer the opportunity to those that missed them first time around to have a piece of the action — as tickets for their first appearance sold out rapidly.
The duo of Miles Whittaker (MLZ, Hate, Pendle Coven, Suum Cuique, Millie etc.) and Sean Canty (NeoTantrik, Slant Azymuth) recently released their sixth full length 'Wonderland' on Modern Love. The album followed a slew of now sought after 'floor destroying 'Test Pressing' 12"s on the duo's own DDS imprint (home to Stephen O'Malley, Equiknoxx, Orior, Micachu, Nate Young, Shackleton, Shinichi Atobe, Robert Aiki Aubrey Lowe etc.) 'Wonderland' sheds the dark occult leanings of previous albums, in favour of a more playful approach, with an increased emphasis on the dancefloor. Miles and Sean remould the well worn tropes of jungle, house, techno/electro, dancehall and beyond into tantalisingly original new shapes whilst simultaneously retaining the character of their trademark sound. We're pretty confident that their sophomore live set in Shipley is gonna be nothing short of a total nailer.
https://www.discogs.com/artist/1551592-Demdike-Stare
http://pitchfork.com/reviews/albums/22649-wonderland/
http://www.fluid-radio.co.uk/2016/11/demdike-stare-wonderland/
https://optimisticunderground.com/2016/11/30/demdike-stare-wonderland/
Silver Waves
Silver Waves has been making... erm... waves in the electronic community since his series of EPs dropped on BandCamp - the third receiving ye olde vinyl treatment via Portals Editions / Howling Owl with Ossia and Giant Swan clocking in for remix duties. Recently, the young producers cuts blew minds at an Autechre live show when deployed by their support DJ Andy Maddocks of Skam. Silver Waves productions are a fierce, energetic, industrial strength sonic assault to move asses. Prepare to be consumed by his incredibly powerful, uncompromising, meticulously crafted audio ammo when his brings his brutal noise, ricocheting breakbeat shrapnel, soul devouring bass and cavernous futurist sound design to the party.
https://ssilverwavess.bandcamp.com/
https://soundcloud.com/ssilverwavess
PKKT
The inimitable PKKT are the duo of Tom Knapp and Kieron Piercy. Tom is partly responsible for both the ICASEA and .meds labels and has been creating electronic/computer music since the late 90's. He's released on legendary UK label Skam, played at the Autechre curated ATP festival and produced one of 2016's electronic music highlights in the form of his critically acclaimed 'Mophoc Rez' EP on San Francisco's Ge-stell imprint. Kieron is one third of electroacoustic/tape music messers Spoils & Relics (Harbinger Sound, Blackest Rainbow, Chocolate Monk etc.).
As PKKT the duo will unleash their unique vision of improvised avant-electronics — an unfathomable, intricately detailed, acousmatic sound world. Their dynamic emissions incorporate trace elements of musique concrète, extreme computer music and dark ambient — yet are more akin to a constantly mutating organism than anything that adheres to a conventional electronic music template. Truly otherworldly, forward- thinking sound which paints images of microcosms and macrocosms of realms beyond our own. There are foreboding and claustrophobic moments while other passages feel infinitely spacious. Their new live set promises to be "more fluid and a bit like black metal sound design, or something..." We can summarise their sound in two words: fucking weird — there is no higher compliment.
http://blackeneddisco.tumblr.com/post/135184286198/pkkt
Boe&Lx
Our favourite localisers are back, bringing smiles, beats and bangers!
---