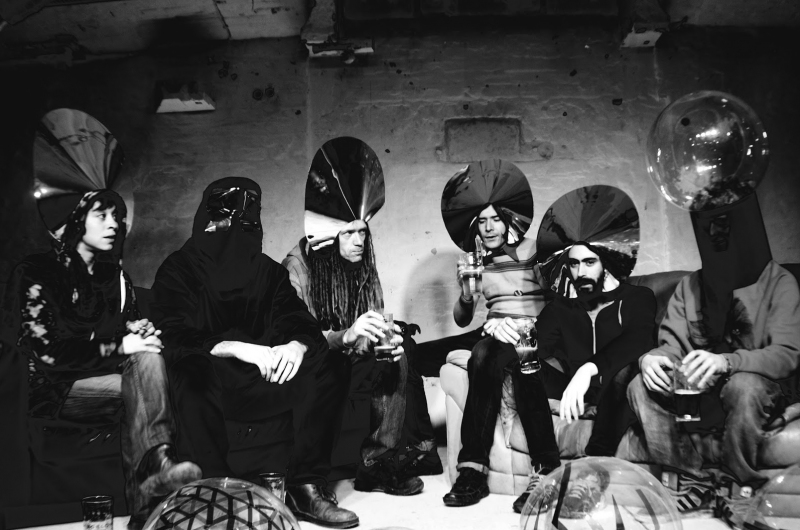 Unfortunately Drunk in Hell have had to cancel due to a member going to work in Hungary for 5 weeks. In their place we have Gnod and Basic House.
Gnod
From the north west and across the desolate moors come forth the music collective from Manchester called Gnod.
With a somewhat revolving line-up of personnel and having already released a vast array of recorded output since only 2007, the band provide a punishing soundtrack of mind flaying psychedelia and pulverising drone doom.
If that isn't enough, they inject hints of electronic ambience that will take you into a voyage of your now frazzled mind whilst wrapping the whole lot up in their krautrock inspired rhythmic overtones.
Which leaves only one further thing to say – INGNODWETRUST.
http://boilerroom.tv/gnod-live-in-the-boiler-room/
Bass Clef
We are excited to announce we have added to the line-up to replace Death Row Radio.
A myriad of sonic experimentation, melodies and soundscapes that fuses electronica, dub and techno from the maestro that is Bass Clef.
magicanddreams.wordpress.com/bass-clef
facebook.com/pages/Bass-Clef/188966728585
Basic House
Stephen Bishop aka Basic House is the vocalist for the sludge and noise rock band Drunk In Hell and also runs the Opal Tapes imprint.
Rather than offer an adjective filled explanation of what Basic House sound like, let us just quote the man himself from an interview he did on sonicrouter.com of his influences for Basic House -
"As dance music and electronic music in general has become more important in my life I've always sought to combine it with my interests in electro-acoustics and the noise / drone axis. When you get high in the toilets at clubs and you can hear the music from the main room but it's reflected by the tiled walls and floor and all the sounds of communication and sex and hand dryers and stuff. This is what I'm thinking about with Basic House. It's the middle ground between the dancefloor and toilet bowl. Just decaying sound and grit and muck with a groove."
https://www.facebook.com/pages/Basic-House
Elizabeth
The name Andy Abbott is synonymous with the record label / music collective of This Obscene Baby Auction and his bands That Fucking Tank and Nope.
With Elizabeth, the rock is put to one side whilst this melancholic journey rolls out a middle eastern and spiritual vibe mixed with mellow ambient drone.
obscenebabyauction.bandcamp.com/track/yorkshire-day
---