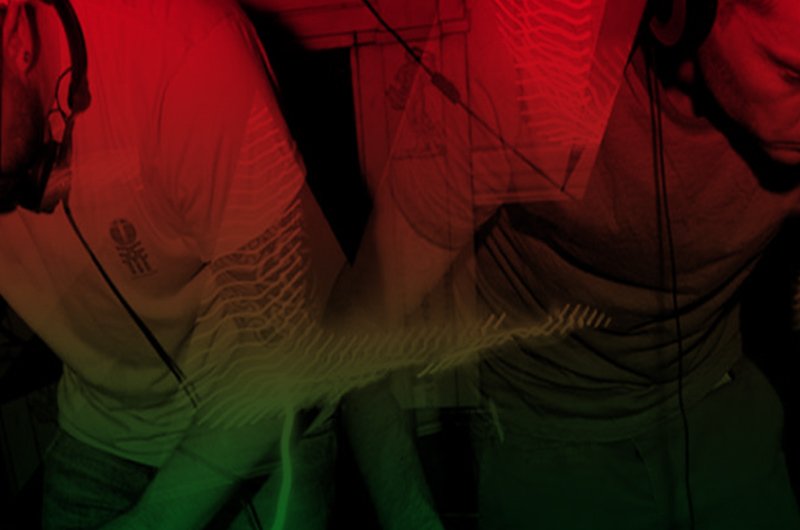 Come and celebrate the second birthday of Golden Cabinet with...
LAKKER
We're totally excited to have Lakker fly over from Berlin to headline the Golden Cabinet second birthday blowout.
The duo provide a mesmerising mesh of electronic and organic sounds and dark rhythms that break techno traditions and are further laced together with introspective female choral sounds that blend together their unique aural masterpieces.
Of which, their most recent album 'Tundra' on R&S records is a most beautiful testament to this.
http://soundcloud.com/lakker


NECRO DEATHMORT
The amazing and utterly bombastic London based duo are returning to perform for a second time and on this occasion will be destroying eardrums with a punishing and abrasive all electronica set.
http://necrodeathmort.bandcamp.com/

DEAD FADER
Prepare to be aurally mangled with a mix of textured detuned synth, bittersweet melodies, live and programmed beats which are all a fine line between chaos and control.
http://soundcloud.com/deadfader



DJs - Boe&Lx
Our comrades on their wheels of steel busting out some damn fine dancefloor tunes.

TRAINER TROUBLE AFTER PARTY
Late night Shipley. Post Golden Cabinet gig and official after party until 4am. Featuring the most amazing AV Live Show from Dronelock and DJs from Golden Cabinet, No Hands, BOSH! Events, Dirtbox Soundsystem, Bops, TrainerTrouble Bradford, and Listen Up, Bradford. The full Dirtbox Soundsystem will be in the house to rumble even the fullest tummies. A licenced Bar until 4AM. Streeteat Landofdreams will be donning the streetfood chefs hat to keep those tummies full too. Saltaire Brewery beers on tap.
https://www.facebook.com/events/130300810653661/
---