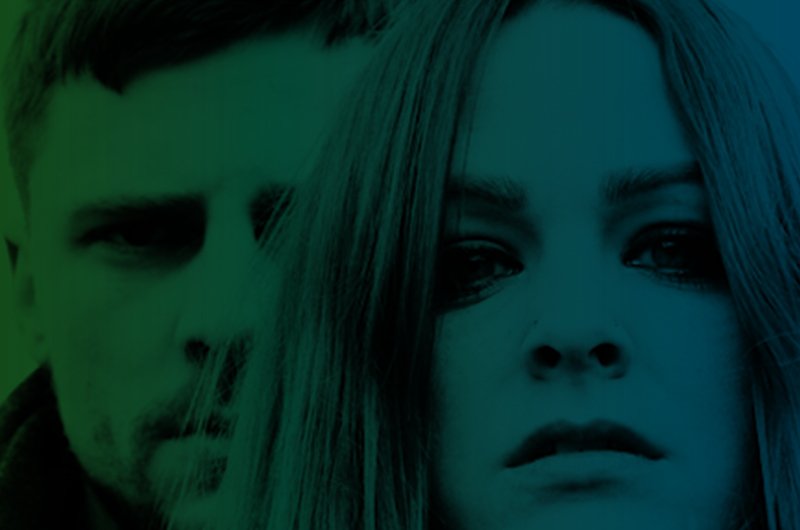 For our second gig of our 2015 / 2016 season we are very excited to be bringing this lot to your ears within the walls of The Kirkgate Centre.
OAKE
OAKE is Berlin duo Eric Goldstein and Bathseba Zippora, who together alchemize their own variant of dark, atmospheric techno inspired by British post-Industrial acts and the occult.
OAKE's ominous, decaying soundscapes are cut through with stuttering, hypnotic percussion and sibylline vocals. Their debut EP Offenbarung was released on Downwards in April 2013 and followed later that year was a second 12" Vollstreckung. In December 2014, the duo unleashed their first full length LP Auferstehung ("resurrection") on Downwards.
"The debut LP from this mysterious duo can only be described as astonishing. "Auferstehung" is like a terrifying and intense howl from the core of the deepest winter forest. Cold but warm, this wonderful debut album provides listeners with a truly poetic and emotional dark sound." -- Secretthirteen
"This record is more than just an experimental electronic record, Auferstehung is dark ambient meeting drone, industrial merging with metal, techno running into dream pop -the vocals are a fundamental part of the whole thing, whch is an actual small gem- everything spiced up with a little punk. Oake gave us this little masterpiece, a record you should definitely listen to, love and jealously keep." -- Futurismi
Fusing improvisational chaos, serious technical chops and an insatiable urge to create very strange sounds, Chrononautz are making some of the most exciting and original techno in 2015, though their unrestrained music goes far beyond mere functionalism. Holding no truck with either over -produced sheen or lumpen functionality, Chrononautz display a sense of uninhibited raw dynamism that, when combined with an uncanny musical telepathy, also brings explosive results in whichever underground sweatbox they happen to attend to.
Their recent 'Noments' LP on The Quietus Phonographic Corporation has been met with widespread critical acclaim.
Some bloke called Regis said of Noments "It's fucked, sounds like LFO / KLF / RSPCA! Brutal!!!"

Smut is the solo project of musician and artist Lucy Johnson. Her output varies from minimal lo-fi piano to black metal, power electronics & catastrophic noise. When describing her performance she quotes Newcastle's Tusk festival who said her work amounted to "the caustic shards and the kind of drones that can raze your mental city to the ground."

Works at Norman Records and has the best record collection ever.
---