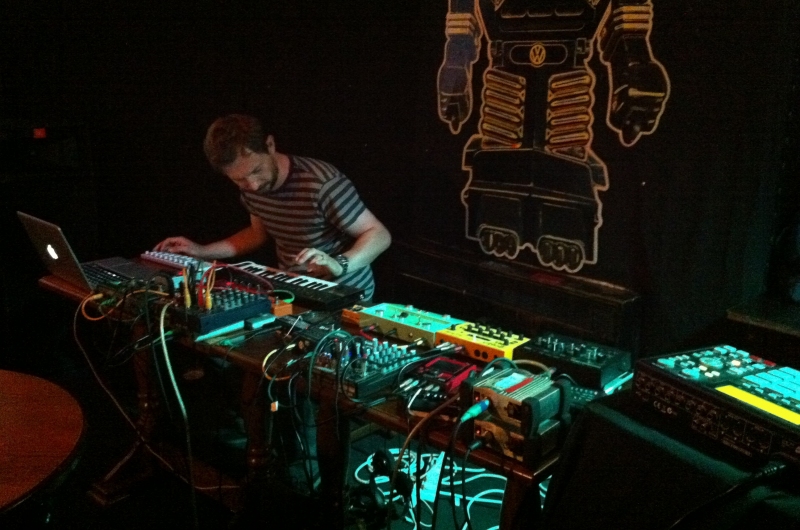 Pye Corner Audio
Associated with the much-lauded Ghost Box collective and record label, The Head Technician aka Pye Corner Audio continues to create and release a plethora of captivating musical scores with his electronic wizardry.
Wavering melodies blend majestically alongside the scintillating ambient drone, which often brings to mind the soundtracks and ethereal soundscapes associated with seventies science fiction and horror movies.
facebook.com/pages/Pye-Corner-Audio/240128172702939
N.Racker
There are moments within an N Racker composition that could be termed – File Under Un-Easy Listening as their wall of thick, rumbling doom collides with a dense and droning atmospheric soundtrack
Then there are those quieter and hauntingly spooky moments that serve only as a musical aperitif until the ambience is choked once more under their sonic avalanche.
DJ Lee Goater
Lee Goater will be spinning and mixing up vinyl throughout the evening.
Expect the unexpected as a variety of musical genres are spliced together in his own inimitable style.
---