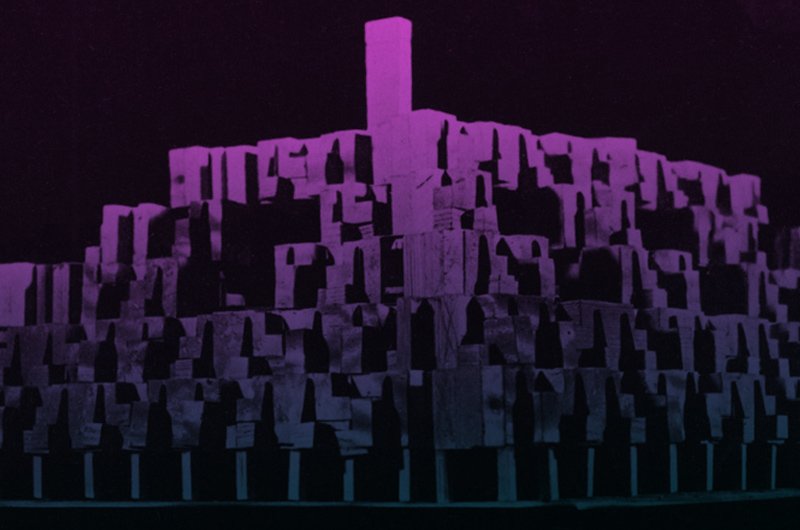 Shit & Shine
We're over the moon to bring Shit and Shine ($&$) back to the Kirkgate Centre to re-fry our brains. Their performance last time was one of the highlights of 2014. Since then they've released some incredible albums on Diagonal, Rocket and Editions Mego. For those not familiar, Craig Clouse's Shit & Shine project has been confusing and delighting audiences for over a decade. Restlessly creative and forward thinking $&$'s sound has mutated over the years from beautifully disorienting psychedelic noise and pummelling multi drummer jams of old into some kind of deviant dance music with a mad logic all of it's own. Repetitive beats, throbbing bass, disorientating effects, garbled voices and vocoders combine to create something utterly unique in the world of electronic music.
Giant Swan
Currently docking in Bristol, UK, Giant Swan are an embryonic, shape shifting duo who press repeat and take aim at the sun.
Grabbing the necessary sounds from guitars, pedals and their own throats, Robin Stewart and Harry Wright coax raw-hearted live experiences that are constantly shifting in their stillness, bleeding between several sonic movements that both obliterate and invigorate and find them drifting away, serene and discordant, from the noise-techno bevy.
Most Giant Swan live detonations to date have been in their locale, joining the likes of Vessel, Shackleton, Container and Venetian Snares in reducing stages to rubble: now they are ready to realise their primal potential upon Shipley's Golden Cabinet for one night only.
Hirvolikari
Featuring Sam & Mike from GC faves Teeth of the Sea, this well versed two piece deploy modular synths & brass to create a 'gorgeous, transportive wander across a luminous veld, taking in grubby techno and hinting a Coil's Musick To Play In The Dark via a tripping colliery band, falling down an unguarded shaft after being led astray by Jon Hassell.' (Luke Turner, The Quietus). What's not to like about that?
Worriedaboutsatan
Worriedaboutsatan are a two piece electronic outfit from Manchester (and Baildon) consisting of Gavin Miller & Tom Ragsdale. Their sound was initially a mixture of post rock and IDM, although their newer material is heavily influenced by minimal techno.
Their 2015 album Even Temper consists of eight tracks of nuanced, ambient electronica that benefit considerably from headphone listening. For just two people, Ragsdale and Miller are certainly capable of packing their compositions with layers of sound. (Drowned in Sound)
School House
School House is the lo-fi solo guise of Peter J Taylor who usually composes pieces for multiple guitars. Having completed two releases on the excellent Tombed Visions tape imprint, School House delivers sparse percussive elements, deeply immersive drones, cavernous bass and microtonal explorations that have been compared to the work of Ketev, Ilpo Vaisanen and Wolfgang Voight.
+ BOIL DJ's
Boe & Neil on three thunderous decks and FX
Lasers & strobes all night long.
And you may be wondering...5 acts? How does that work? Well, in a slight twist to the usual format, the doors to Golden Cabinet will be flung open at the slightly earlier time of 5pm. The bar & cafe will be open then as well, so come the hell down and get stuck into some quality food, ales and music from 5pm, then it's party like fuck and dance your arses off / lose your minds until home time.
And that's the last Golden Cabinet gig of 2016, we hope you can join us.
---